What Is The Body Reboot Program?  Is It A Con?
Body Reboot? what do you think it means?
Is it to do with sorting out you health?  
Why do we think The Body Reboot Program is the bees knees?
Why do we think that the foundation behind The Body Reboot Program is so strong?
Are you  biased? You haven't answered my guess 
Of course I am biased! The Body Reboot System is one of the best weight loss and good health programs on this planet.
The major reason for our strong belief in our product is that it has been developed from a sound knowledge of how our body functions combined with a solid, scientific approach.
What does that mean?
Well the basis of the program is the ketogenic process that can operate in our bodies and this was closely investigated. From the data collected a number of products were made up, some not so unusual but others just down right clever and have been patented.
OK sounds interesting, I have heard of a Keto Diet – same thing.
Yes Body Reboot program involves a keto style diet, but that is just the tip of the ice berg my friend.
OK, I guess you have more to tell me then!
Now there is another reason why this Body Reboot program really produces the goods – hence the Bees Knees comment.
We go through life and generally we get into an activity routine that is daily or weekly and we basically progress  by placing one foot in front of the other. Life is good.
If, however, something not so good happens that shoots out from left field and this badly effects our routine we become a bit insecure  and we feel  exposed and vulnerable.
Well this is what happened to the founder of the product that I partner with.
He didn't feel too "flash" one day so went to see his Doc, and the result of that visit was he ended up in hospital – scarey stuff.  During his time in hospital, with the initial prognosis not looking too good, he felt as if he had been hit by a train and as a result  did a lot of soul searching.
I suppose a bit like a near death experience.
Well sort of………
He looked at his current lifestyle and wasn't too impressed, he looked at what sort of physical shape he was in and wasn't too impressed – too many pounds over what would be healthy. All this self analysis was brought on by his daily routine being sabotaged, and it was his daily routine that was a bit scarey – burning the candle at both ends matched with a poor diet etc., ect.
Well there is a happy ending to this story – the original prognosis turned out to be wrong and things were definitely on the improve after that! But the important message here is that this event had scared him into changing himself and his life style.
I bet his family were relieved!
You bet ya – him as well!
During his time in hospital with this cloud hanging over him he made a decision to do something that would get him out of this rut. His weight was his prime concern so weight loss is what he focussed on and researched. He looked very closely at  the ketogenic diet  and decided this was the way to proceed. So he roped in technical experts  who  developed the necessary products that are designed to stream line the ketogenic diet and make it that much more effective.
In addition he has developed a road map, the classic paint by numbers scenario so that others could follow the same path he followed to get out of the rut.
He has called his program The Body Reboot System.
That's a clever name, very good.
Yes, and a very clever program too!
The results as they say speak for themselves: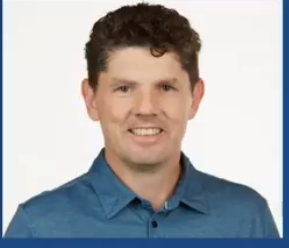 Permanently lost 50 lbs
More Energy
More vitality
                      Improved Mental Clarity
                           Much better Physical Shape
You would have to agree that the effects of the Body Reboot Program are pretty cool.
Yes I certainly would! Hey where can I find out more about this Body Reboot Program?
Well there is a link to a Webinar click here that will give you the full story and how things work, and/or there is a 74 page free book called Body Reboot: The Book click here that provides you with an insight of what we are about.
There are also links in the banners on and about the page that you can click on
Ok thanks for sharing, I'd be silly not to have a look see.
My pleasure and I agree with you!
We Have What You Need – No BS
Our Diet Is the Bees Knees. Complete, Backed By Good Science And Proven To Work. Just CLICK BELOW To Get The Info